Tidsbegrænset parkering
Digital styring af parkeringstid — Automatisk registrering og reducering af parkeringsovertrædelser
Er din parkeringsplads fuld af uautoriserede parkanter?
Vi har løsningen. Ved hjælp af vores digitale parkeringstilsyn via scanner-baseret nummerpladegenkendelse kan du håndhæve dine parkeringspladsregler, advare parkeringssyndere og samtidig give dine kunder en bomfri parkeringsoplevelse.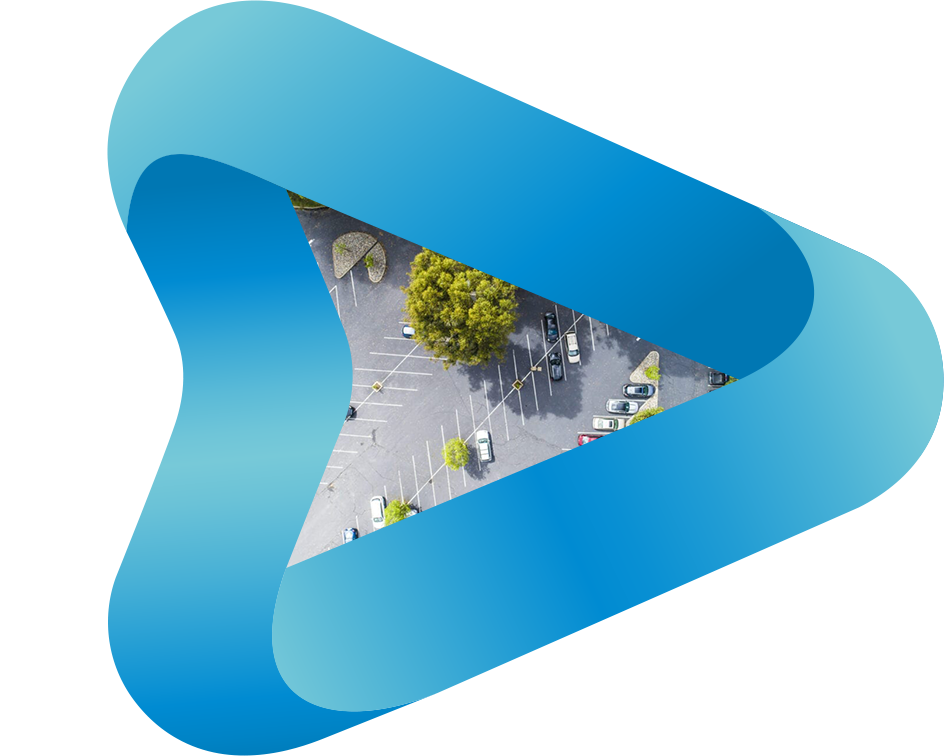 Læs mere om vores
løsninger
Højere kundetilfredshed
Ved hjælp af vores digitale parkeringstidskontrol kan du give dine kunder en bomfri parkeringsoplevelse uden nogen form for besvær.
Farvel til parkeringsskiven: Ingen ærgerlser over en forkert indstillet P-Skive.
Farvel til parkeringsbillet: Intet besvær med at hente og placere en parkeringsbillet i forruden.
Farvel til parkeringsbomme: Intet besvær med irreterende og tidskrævende bomme eller betalingsautomater.
Farvel til konfrontationer med p-vagter: Ingen besvær med emsige parkeringsvagter, forkert aflæste parkeringstider eller forkert eller tvivlsom opmåling.
Flere indtjeningsmuligheder
Med digital styring og overvågning kan du optimere din indtjening på langt flere parametre.
Kontrol af alle ind- og udkørsler 24/7, ikke blot stikprøvekontroller.
indføre tidbegrænsning eller betalingsparkering
Indsamling af data til f.eks markedsføring eller til udlejning af frie P-pladser
Reducering af administrative og driftsmæssige omkostninger
Hvordan fungerer den digitale, scanner-baserede styring af parkeringstid?
Nummerplade registrering
Vores avancerede og højtopløslige scanningskameraer registrerer nummerpladerne på alle ind- og udkørende køretøjer.
Beregning af parkeringstid.
Parkeringstiden for et køretøj beregnes helt automatisk ved hjælp af forskellen mellem køretøjets ind- og udkørsel
Check af parkeringstid
Systemet sammenligner den registrerede parkeringstid med områdets parkeringsregler.
Håndhævelse
Skulle der være sket en overtædelse af de opsatte parkeringsregler, sørger systemet automatisk for at der bliver fremsendt en parkeringsafgift. Avantpark sørger for hele håndhævelsesprocessen. Helt uden besvær og omkostninger for jer.
merværdien af parkeringsdata
Identicficer optimeringspotentialet
Kunne du godt tænke dig at vide hvor mange der lige nu holder parkeret på dit parkeringsområde og hvor de kommer fra? Med vores webbaserede portal har du adgang til talrige oplysninger og analyser om din parkeringsplads. Find frem til spidsbelastningsperioder og juster din dertil passende strategi.
Eller overvejer I at investere i en ladestander til el-biler? Med vores løsning kan I finde frem til andelen af el-biler på jeres parkeringsområde og herefter træffe en beslutning baseret på fakta.
Vores løsning
— Skræddersyet til dine behov
Efter vi har haft en dialog omkring jeres behov og ønsker, kommer vi med et oplæg på hvordan du ved hjælp af vores digitale platform kan opnå en mere effektiv og lønsom drift af jeres parkeringsområde.
Kontakt Salg
Er du interesseret i en digital løsning til dit parkeringsområde?
Så er du/I velkommen til at kontakte os, så vi sammen kan optimere og samtidigt minimere din/jeres administration af jeres parkeringsområde – uanset om dit område er et parkeringshus eller en parkeringsplads, og uanset hvilken branche du er beskæftiget i.
Alt efter behov og ønsker kommer vi gerne med et uforpligtende oplæg på hvordan I kan få mest muligt ud af jeres parkeringsområde.
Du/I kontakter os nemmest ved at udfylde formularen på denne side eller ringe fra mandag til fredag fra 9-16 på telefonnummer: 93 40 40 37
Enforcing the rules needs to be done with a firm, but responsible and ethical approach.
We've spent years perfecting our approach to enforcement. A primary concern for many customers is how to provide a positive experience for genuine customers while enforcing the rules on their site without damaging their brand reputation.
Our focus is on working with you to find the right solutions for your site. Drawing on our experience and technical insight we put the processes in place to drive down abuse and protect genuine customers. We'll draw up site plans, design the signage, handle all aspects of the install and issue enforcement paperwork. All driven by how you want the site to operate.
Our team of almost 400 specialists work tirelessly to ensure your site operates exactly as you envisage, tackling all the admin and hassle so busy internal teams don't have to and protecting your business from any negative association.
Enforcement Solutions
We use a range of approaches when enforcing the rules on a site. These can all be tailored to specific needs and requirements.
Accuracy is key
As part of enforcing the rules on your site, each potential contravention goes through a rigorous 21-step audit and checking process prior to any parking charge or warning notice being issued.
Our dedicated Quality Assurance team are part of a suite of services we offer to ensure quality and support our customers with their car park management. We provide a powerful back-office system which helps maintain flexible management of your parking, tailored to the specific needs of your site.
We also utilise a Driver Portal to help motorists access their parking charge information, pay charges or start the appeals process. We can offer motorists a helping hand through these processes with a dedicated helpline.
Our process is tried and tested – as well as eradicating abuse, on average we see a 25% improvement in space availability within just 3 months for genuine users, alongside associated increases in revenue.
Fair appeals
No-one likes getting caught breaking the rules so it's no surprise that we manage a reasonable amount of appeals via our online portal. Our appeals team is made up of over 60 specially trained experts who also have access to the particulars of your site and work with each motorist to determine whether the evidence provided is enough to accept their appeal.
21-step audit and checking process prior to issuing any parking charge or warning notice
Each appeal is reviewed on a case-by-case basis using parameters set by you
We have an 82% success rate with POPLA appeals (Independent Appeals Service - Industry Avg. 49.4%)
POPLA
The industry's independent ombudsman, POPLA, deals with disputes where the parking charge is upheld and the appeal has been rejected. We're proud to say we work closely with the POPLA team to resolve issues quickly and have the highest upheld rate of the major operators, reflecting the accuracy of our entire process – from the initial data capture by the camera right up to the diligent checks by our appeals team.
POPLA publish a list each year detailing the upheld and overturned rates of the top operators. As a neutral party in what is an unregulated industry, their findings can be useful to a business looking for the right car park management partner. Their upheld rates are a key indicator of a robust and fair appeals process as effectively, POPLA agree with the operator ruling – Take a look at POPLA.
Why Parkingeye?
At Parkingeye we pride ourselves on our approach to enforcement. Backed by years of experience and technical expertise our operation is about much more than simply size and having the right kit.
Our amazing people are why we're so different to traditional operators, reflected by our high customer retention rates (97%) and the extensive knowledge they freely share every single day to help business across the UK thrive, spanning everything from CDM regulations to app development.
To find out more about how we can help with your parking enforcement please get in touch using the form below.
See how we can make your car park management easy
Whatever problems you're having with your car park, whether it's a design fault, issues with abuse or a loss of revenue, then please don't hesitate to get in touch with us; we'd be more than happy to chat with a potential client, regardless of the sector that they're in.
Fill in the relevant details, along with your enquiry, problem or concern and we'll get back to you as soon as possible.